In the Google Help Forums, I spotted the following question. "If there was a tool for ungrouping and grouping shared Google Calendars?" Naturally, my reply was you can group shared calendars by checking them off individually. However, there is a tool for users to ungroup all at once by using the following steps.
Open Google Calendar
Click Option Settings (3 vertical dots) for the Calendar to leave open
Select "Display this Only"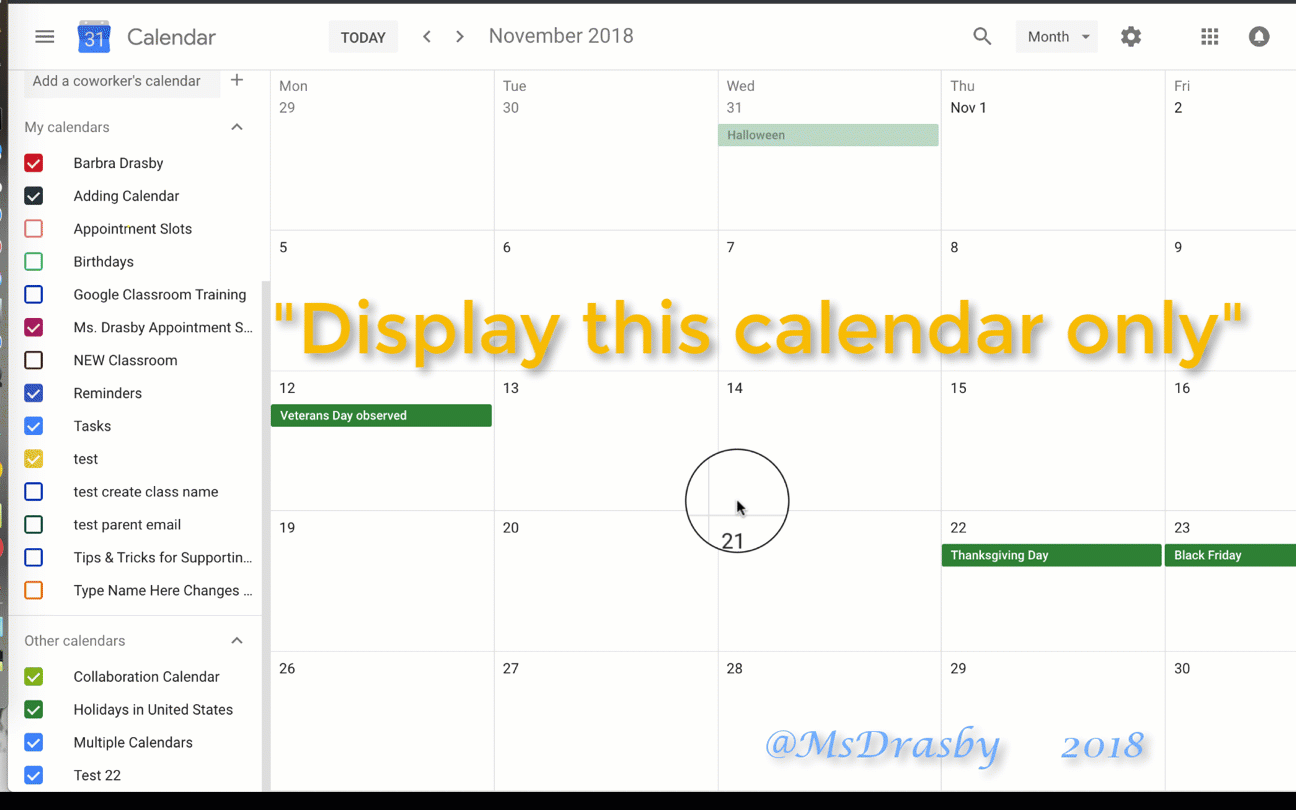 I suggested to the user about grouping calendars together and embedding into a New Google Site. My idea would provide a simple method for viewing several team member calendars at once.
You may find the following Google Help Center resources beneficial: